Mapetherm External Thermal Insulation System
The Mapei Mapetherm System, with an ETAG 004 Certification issued by the European Organization of Technical Approvals, is a functional external insulation system of exceptional performance with long term benefits. It offers:
1. Superb insulation properties, balancing a comfortable warm interior environment in winter with cool interior conditions in summer that is perfect for Cyprus' weather conditions
2. Eliminates thermal bridges (heat loss joints).
3. Low water vapour diffusion resistance with no formation of condensation and micro-biological deterioration.
4. Waterproofing with no water entrapment and absorption.
5. Eliminates mold formation in interior areas.
6. Prevents cracking due to MAPEI's undisputed leadership in adhesives with great elasticity.
7. Weather protection against high temperatures and direct sunlight.
8. Attractive appearance with a variety of finishes and unlimited color selection.
9. Great economy by abolishing any need for double walling on new buildings under construction plus considerable eventual reductions in heating / cooling / repair costs on new and old buildings.
The submission of applications for the subsidy scheme for "Promoting Energy Saving and Upgrading of Households 2021" has started. Subsidy of up to €30.000.
The System is available in several types, designated by the choice of the insulating panels material, their Thermal Conductivity ranging from λ:0.032 W/mK to 0.040 W/mK. It is composed fo: Mapetherm AR1 adhesive, Mapetherm Net reinforcement mesh, choice of Mapetherm ΧPS or EPS or Mapetherm Mineral Wool insulating panels, Mapetherm anchors, Silancolor Base Coat or Silexcolor Base Coat primers, Silancolor Tonachino / Graffiato or Silexcolor Tonachino / Graffiato plasters and various Mapetherm Profil accessories.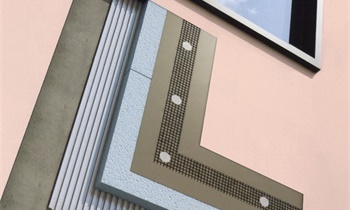 Visit our showrooms in Nicosia, Limassol and Paphos for an in depth explanation of MAPEI thermal insulation systems and their installation to preexisting buildings. At Gevo our goal is to help our customers reduce their energy consumption and at the same time the environmental impact associated with it. For professionals only, kindly call us ahead of your visit.