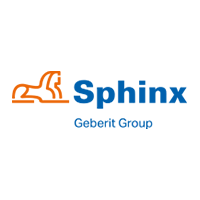 At Gevo we fully appreciate the importance of choosing the right sanitary ware for your bathroom. Items such as bathtubs and washbasins are on the one hand important decorative elements while on the other they carry a huge importance in terms of functionality.
With new market trends and contemporary needs in mind, and the best possible satisfaction of your own needs, Gevo offers a multitude of quality choices in sanitary ware in Cyprus… Choices that will put your own signature to your personal space and the satisfaction of using  highly aesthetic and functional products at competitive prices.
Everyone is different, looks different against shapes and styles and feels better at home with a specific bathroom concept. That is why Sphinx has a wide choice of different concepts, in which all elements are aligned. Each bathroom concept has its own distinctive shape and line pattern. Sometimes the differences are large, sometimes very subtle. Every person can find in Sphinx the bathroom concept that fits exactly  their needs and tastes.
You can create that vitalizing peace in your own bathroom area – a bathroom that is more than a bathroom. Gevo, being the exclusive distributor of Sphinx in Cyprus, presents all the available Sphinx designs in wcs, washbasins, and bathtubs, in all our showrooms in Nicosia, Limassol and Pafos.