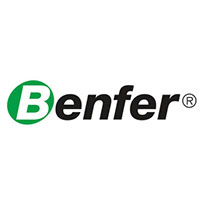 Founded by engineer Rinaldo Cocchi in 1965, BENFER S.r.l. produces materials in the Castelnuovo Rangone (MO) factory and sells products and systems for new construction as well as building restoration throughout Europe and the world.
The BENFER product range includes screeds, self-levelling compounds, waterproofing, adhesives, systems for installation of technical porcelain tiles and stone, systems for continuous floors, as well as products for preparation of concrete and building renovations.
In 2019, through an acquisition, BENFER became part of the LATICRETE International, Inc. family, an American company with over 65 years of global experience in developing high performance construction materials and specializing in reliable system solutions that improve and innovate on traditional solutions.
With the integration of the two companies, the new synergy of the group and production capacity of the factory in Castelnuovo (Mo) allows us to provide a unique offering for dealers, designers and tile installers who are looking for innovative, reliable products and system solutions.

GEVO's technical service team is readily available for assessment and planning of new or renovation projects.
Obtaining advice, plans and budget quotations is fast and simple thanks to the professionalism of our technical and commercial experts and our streamlined procedure.
Become an expert in the use of BENFER products through our custom training courses. These courses are targeted and tailored to customer needs, for individuals or groups, on-site or off-site.