At all GEVO showrooms in Cyprus one can find all types of washbasins in varying shapes, sizes and designs, materials (vitreous china, solid surface, stainless steel), with or without furniture, with or without pedestal and of course at most competitive prices.
Wall-hung: They are available in vitreous china and solid surface material. They can be installed with or without pedestal or with semi-pedestal, and can even be mounted in a corner.
Inlaid: They are completely integrated with the furniture.
Semi-inlaid: They are partly integrated with the furniture.
Free standing: Bowl-type literally placed on the countertop offering unparalleled elegance. Available in many designs and shapes.
Countertop basins: Installed on the countertop with rim protruding from the flat surface.
Under-counter: Installed from below the countertop thus offering a completely rim-free flush surface.
Floor-standing: Traditional floor mounted washbasins.
Wash sink: The modern version of grandmother's stone sink.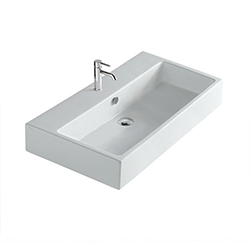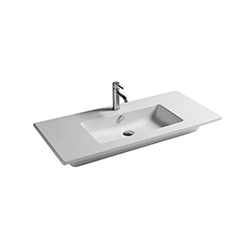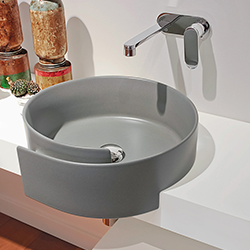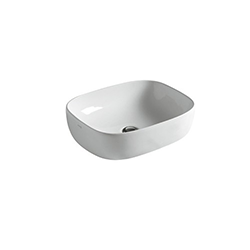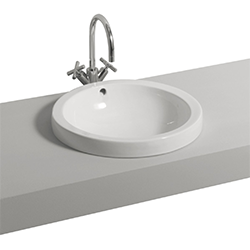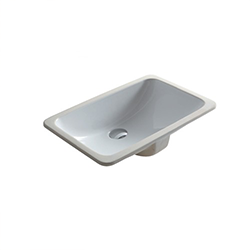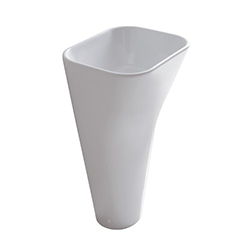 Floor-standing Washbasins