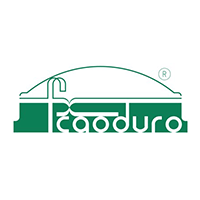 Caoduro specializes in the design and manufacture of domes, skylights, ribbed structures, uprights, daily ventilation systems, control boxes, smoke and heat control systems, smoke and fire control barriers and natural and forced ventilation systems. Some of the company's products offer the possibility of covering very large openings. They can be applied to commercial buildings, stadiums, offices, shops, residences, industrial buildings, etc.
Caoduro domes are available in fixed, opening, manhole and smoke escape hatches.
Caoduro's products are availabe in Cyprus from GEVO.